.cta { text-transform: uppercase !important; vertical-align: middle !important; font-weight: bold !important; font-size: 1.3rem !important; }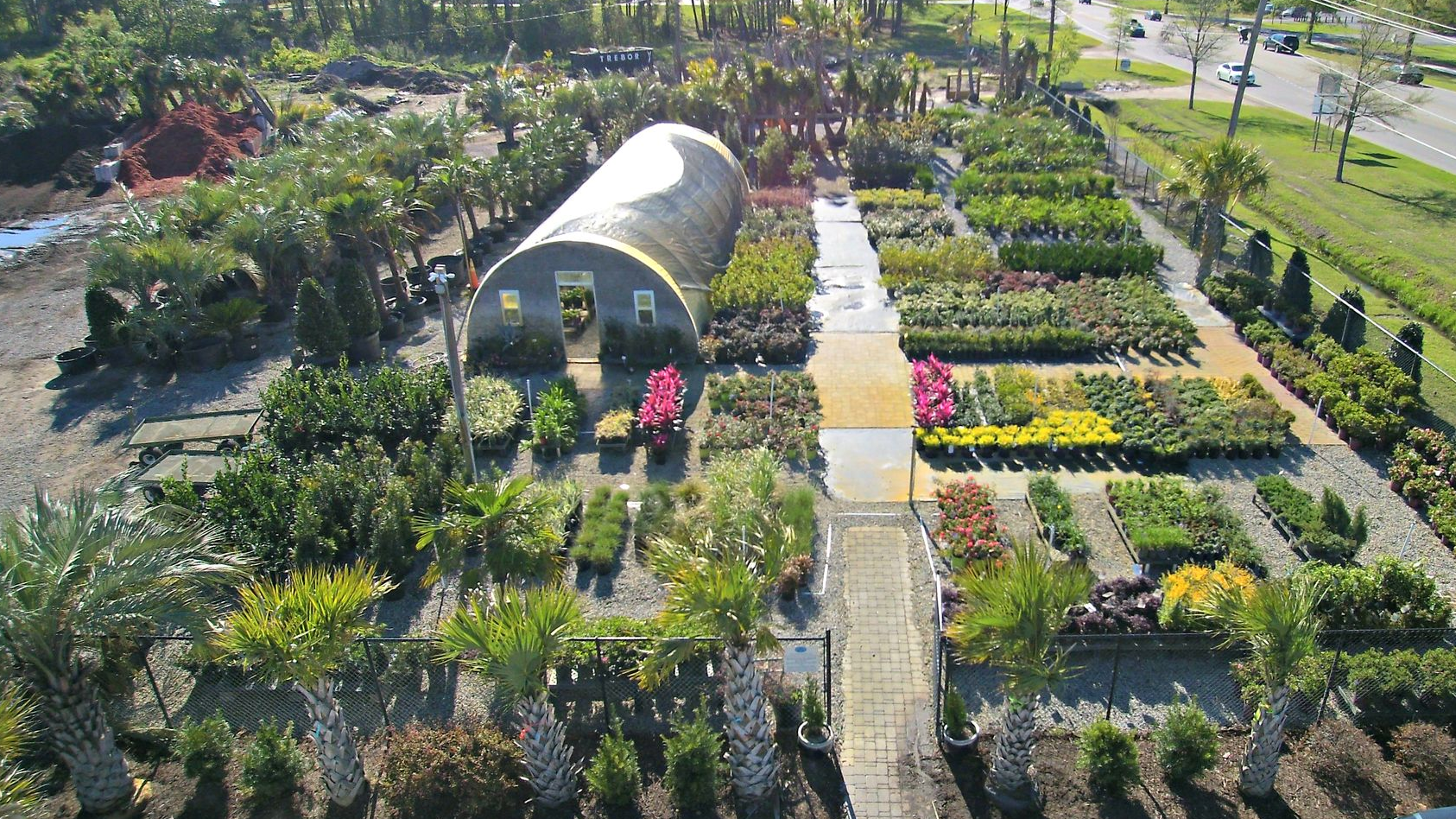 Add Beauty to Your Outdoor Living Space
Shop for plants, shrubs, or palms at our garden center in Myrtle Beach, SC
A beautiful landscape starts with the right plants. Incorporate flowers, plants, palms, shrubs, and perennials into your landscape design by shopping at Southern Scapes Landscaping & Garden Center in Myrtle Beach, South Carolina. Our garden center rotates our plant supply daily based on what's in season. Shop for tried-and-true favorites or pick up something new to add to your garden.

We also carry landscape material for homeowners and landscapers. Find what you need at our shop today.
We have the largest stock and variety of palms on the Grand Strand.
Palms in stock:
Hurricane Cut Sabal Palms
Regenerated Sabal Palms
Windmill Palms
Pindo Palms
European Fan Palms
Sagos
Dwarf Palmettos
Needle Palms
& More
We proudly stock the following plant collections:
Black Diamond Crape Myrtles
Drift Rose Collection
Encore Azaleas
Proven Winners
Southern Living Plant Collection
New plants arriving daily
Depending on what's in season, our shop will have different plants available. We carry a wide range of plants for you to choose from, including Encore azaleas and the Southern Living Plant Collection. Landscapers and homeowners alike can shop for landscape material for their next projects.

Our landscape material is available for...


Pickup
Delivery
Installation
If you need custom material, we'll place a custom order to make sure you have what you need.
Ready to start your next project? Visit our garden center today to shop for plants and materials.
Landscaping Materials: ROCK
Click the white arrow to find out style and price
Landscaping Materials: Mulch & Soil
Click the white arrow to find out style and price